I just finished competing in my second national pageant (not MAO or USA) and am now going to try for my University's MAO prelim title.

I don't know much about the system, though I have a few books and the usual pageant tomes (101 secrets, the crowning touch, ect).

What kind of dresses are good for prelims? I've never had a prelim to the state pageants that I've done and I obviously don't want to spend as much on my prelim dress as I did for my last nationals dress.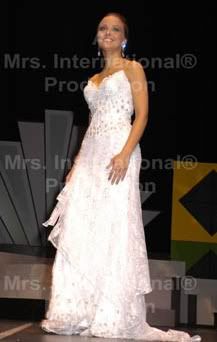 Here are some of my favorites from the crown collection
My fave -> http://spring.bonny.com/crown/6424.html
http://spring.bonny.com/crown/6425.html
http://spring.bonny.com/crown/6403.html
http://www.cinderellasgowns.com/pageantgallery/thumb/TBtn24-39.jpg
http://spring.bonny.com/crown/6508.html I like that one, but I'm afraid with the illusion top it is too "Miss USA" overdone.
As is this one, but I LOVE the green. http://i.b5z.net/i/u/1627444/i/SH206.jpg

http://spring.bonny.com/crown/6509.html


I really like the royal blues. I want to stay away from black. If I win my school's title, the dress I'm wearing for state and possibly nationals is a white lacy claire's collection dress.

What are your favorite designers to buy from?

Obviously landas and sherri hills do well as well.

I am in LOVE with the halter dress with the chiffon skirt and the slit in the middle, but that style is SO already overdone, sadly.

Would this be an appropriate swim suit? http://www.queenschoice.com/swim3

I am also unsure of the "fashion" outfit that they have us wear for onstage interview... I'm used to wearing my onstage interview suit and am unsure what would be TOO MUCH for the system.

Thanks so much.